---
My mom came over toting a humongous bag of lemons. Seriously, lots of lemons. Thankfully, I love lemons and the weekend was coming up which means one thing in my house: PANCAKES….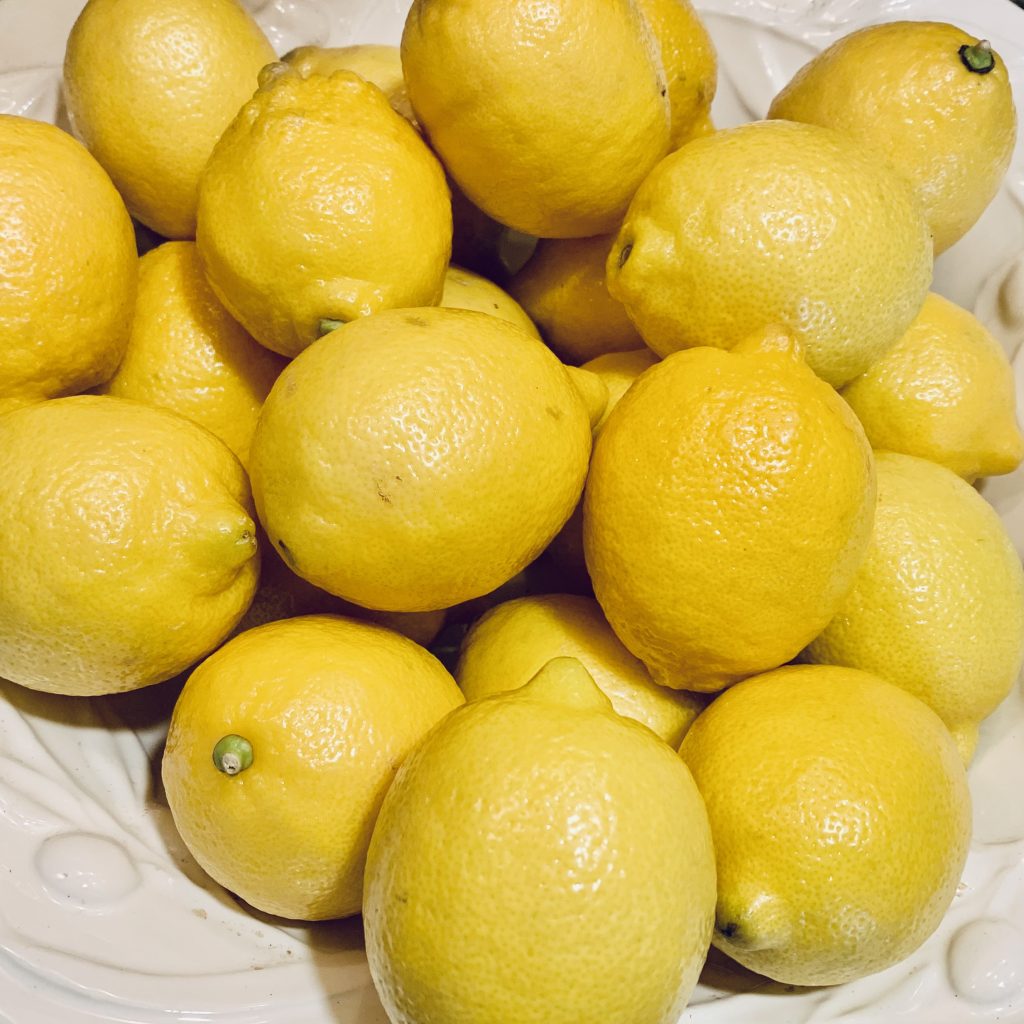 Lemons always remind me of Italy, especially the Amalfi Coast. My husband and I were married in Florence, Italy and traveled along the Amalfi after our wedding. I have fond memories of hiking endless staircases descending from the town of Ravello (about 1200 ft above sea level) all the way to the beach in the town of Amalfi. Lemon and orange trees and beautiful flowers lined the staircases and filled the air with an intoxicating aroma.
Citron, a large citrus fruit from which the citrus family takes its name, is believed to have its origins in Persia. Archaelogical evidence of citron dates back to 2500 years ago! It was the first citrus fruit to make its way toward the Mediterranean area in the 4th or 5th century BC. Lemons followed the westward migration and remains have been discovered in the Roman Forum dating back to the first century AD (read more in this article from the American Society of Horticultural Science). In ancient times, lemons signified wealth and status due to their scarcity, and were highly sought after by the Romans (see article from the History Channel).
Thankfully, lemons are widely available now, and are sitting on my kitchen counter! I really love the combination of lemons and blueberries especially for a special weekend breakfast that is a snap to prepare.
---
---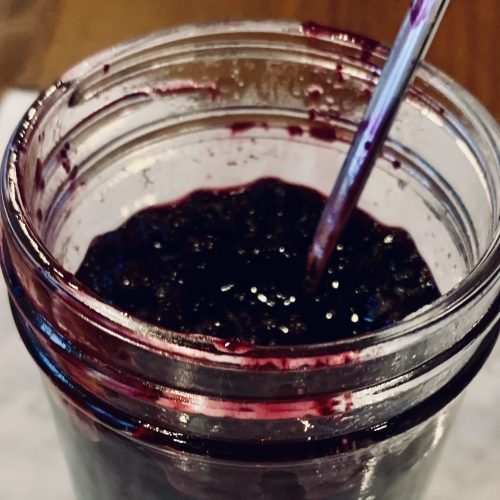 Blueberry Compote Topping
A perfect, healthy blueberry topping for pancakes, waffles, cakes, and ice cream.
Ingredients
4

cups

fresh blueberries (or 12 oz bag of frozen blueberries)

3-4

tbsp

sugar, honey or date syrup

1

lemon juiced and zested
Instructions
Add blueberries, 3 tbsp of sugar (or sweetener of choice), lemon juice, and zest to a small saucepan.

Simmer on low to medium low heat until blueberries begin to break down. At this time, remove 2 tbsp of blueberry juice from the bottom of the pan and set aside for use in pancake batter.

Continue simmering while stirring frequently as the blueberries continue to break down.

Taste and adjust sugar if needed.

When compote has reached desired thickness, remove from heat and let cool.
---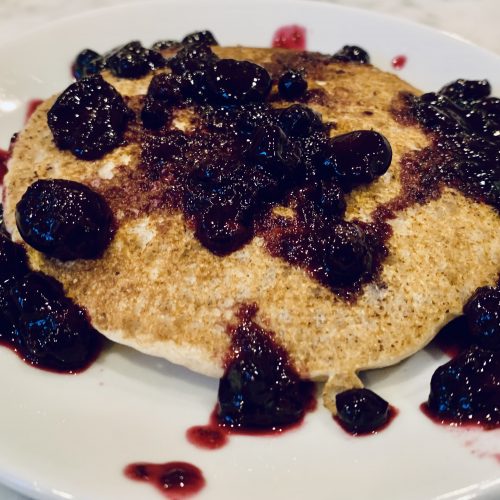 Blueberry Lemon Poppy Seed Pancakes
A wonderful kid friendly breakfast featuring blueberry lemon poppy seed pancakes with blueberry compote topping.
Ingredients
1

cup

semolina flour

1

cup

flour*

2

tbsp

baking powder

1/2

tsp

salt

2

cups

almond milk or non-dairy milk of choice

1

lemon juiced and zested

1

tbsp

poppy seeds

2

tbsp

reserved blueberry juice from blueberry compote recipe
Instructions
Zest and juice the lemon, place in a 2 cup measuring container.

Add almond milk to lemon juice and zest, let sit for 5 minutes.

Mix together the dry ingredients in a separate bowl.

Add almond milk mixture and the blueberry juice to the dry ingredients.

Whisk gently, do not overmix.

Allow batter to rest for 15-20 minutes before cooking on a griddle or waffle maker.
Notes
*I always use Italian grade 00 flour for fluffier pancakes.