A Bit of History:
After living in South Carolina for 14 years, I finally realized how deficient my knowledge surrounding BBQ sauce is. While hotly debated, most BBQ experts and websites recognize at least six main types of regional BBQ sauces. South Carolina proudly crafts four of these main sauce styles throughout the state; mustard, light tomato, heavy tomato, and vinegar/pepper. Unlike other regions, mustard based BBQ sauce appears to be unique to South Carolina. In order to pay homage to the wonderful traditions of my adopted state, I decided to try my hand at a Harissa Mustard BBQ Sauce.
BBQ sauce boasts a long history in the United States, dating back to colonial times. Most historians agree that the mustard style BBQ sauce, originated with German immigrants. Between 1730-1750, the South Carolina colony sought German immigrants to settle parts of the state, even giving the families land grants. Luckily for us, the German families brought their traditional mustard and introduced it to the colonies. Over time, a wonderful mustard base BBQ sauce developed in the region of South Carolina between Columbia and Charleston and is the inspiration for this dish.
About the Recipe: Harissa Mustard BBQ Sauce
I truly enjoy the spiciness of smoked chilies, especially in a harissa style spice rub. Harissa originated in Tunisia and features in many North African and Mediterranean dishes. Crafting harissa requires chili peppers ranging in heat level. Unfortunately, I did not have access to any peppers native to North Africa. However, I did have a large number of dried chilies on hand frequently used in Mexican cuisine. Using these fabulous peppers, I crafted a homemade harissa spice rub in just a few minutes. If you don't have dried chilies, dried harissa powder is widely available in grocery and specialty stores and is crucial for crafting this fabulous sauce.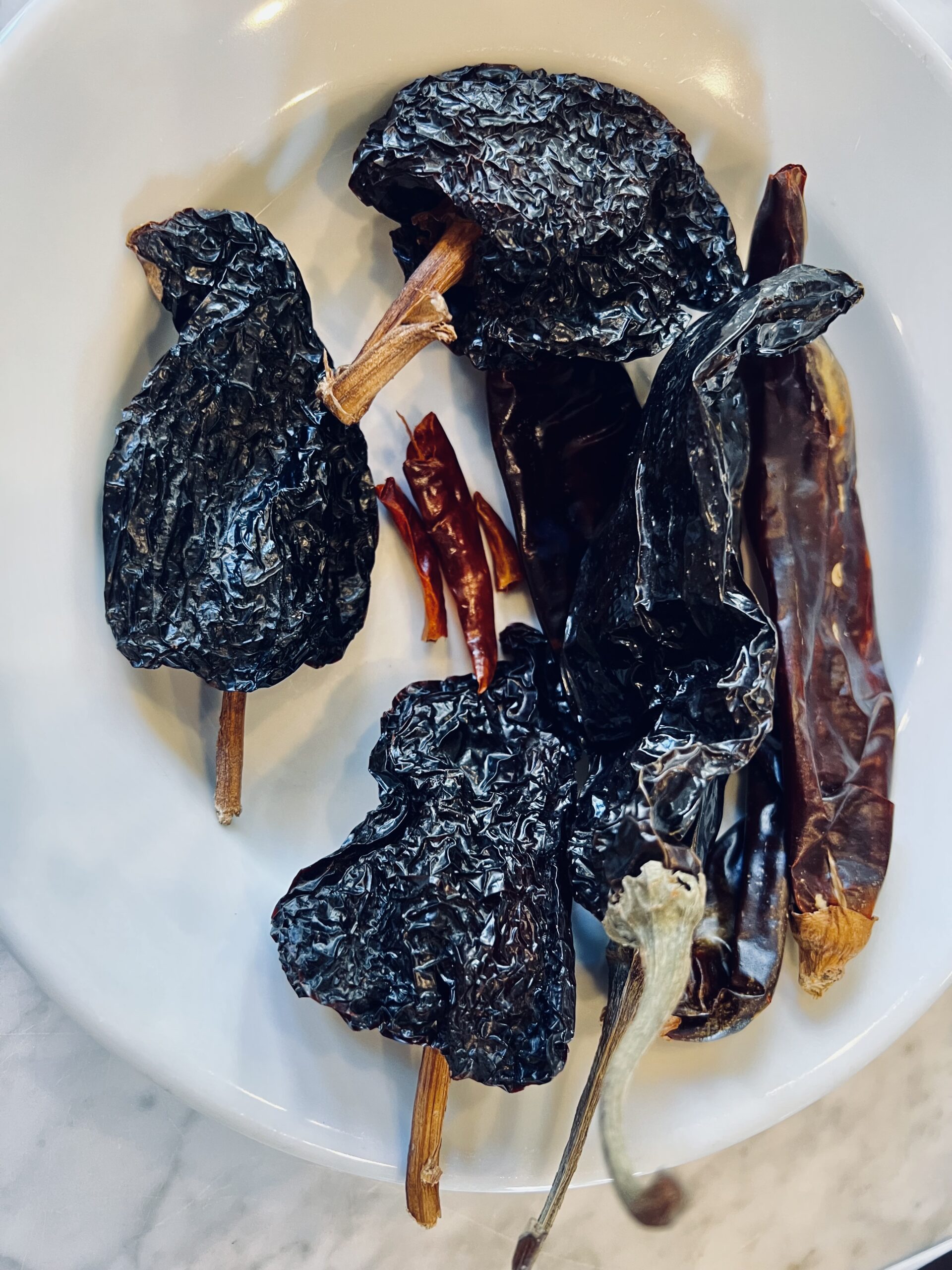 From left to right: dried chilies, Harissa Spice Rub, and Harissa Mustard BBQ Sauce
After crafting or purchasing harissa spice rub, the BBQ sauce requires only 5 ingredients and 5 minutes! Simply, blend hot water, cashews, spices, mustard, and lime juice. Some of our favorite ways to enjoy this sauce include; slathering grilled corn on the cob and as a topping for veggie burgers.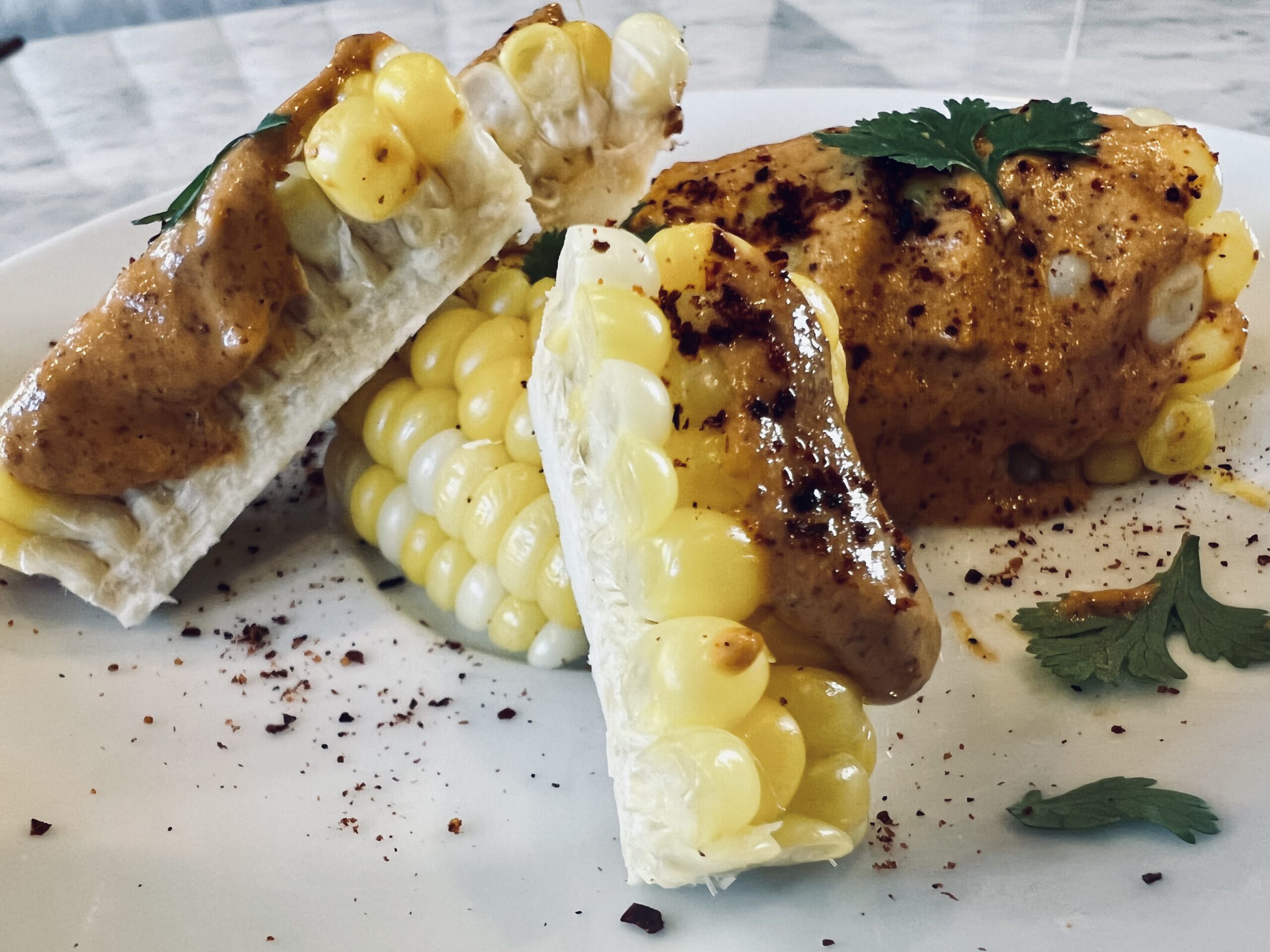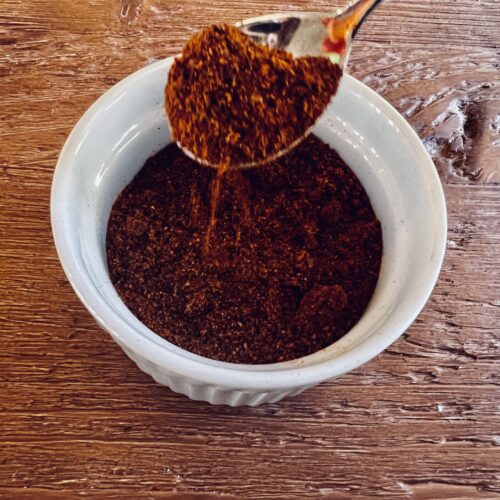 Mexican Inspired Harissa Spice Rub
A spicy mixture of dried chili peppers, caraway, cumin, mustard, and smoked paprika. Versatile spice rub for vegetables, grains, and incorporating into sauces.
Ingredients
2

dried

Pasilla chili peppers

3

dried

Ancho (poblano) chili peppers

3

dried

Guajillo chili peppers

2

dried

Arbol chili peppers

1

tbsp

whole black peppercorns

1

tbsp

caraway seeds

2

tbsp

cumin seeds

1

tbsp

yellow mustard seeds

1

tsp

smoked paprika

1

tsp

salt
Instructions
Remove stems and seeds from dried chilies.

Place chilies in a dry skillet and toast over medium heat for approximately 1 minute each side. Remove from pan and set aside.

In the same pan toast back peppercorns, caraway seeds, cumin seeds, and mustard seeds for 30-45 seconds over medium heat. Remove from pan.

Add chilies, seeds, and remaining spices and salt to a blender and process until a powder forms.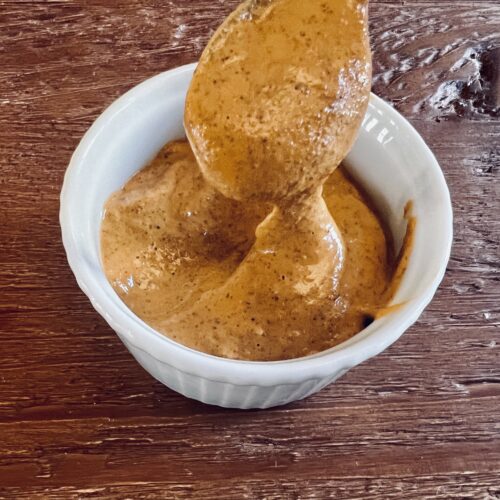 Harissa Mustard BBQ Sauce
A spicy, creamy BBQ sauce perfect for slathering grilled vegetables, corn on the cob, dipping air-fried potatoes, and to top veggie burgers.
Ingredients
2

tbsp

raw cashews

4

tbsp

hot water

2

tbsp

Dijon mustard

1 1/2

tsp

Mexican Inspired Harissa Spice Rub*(see notes)

1

tbsp

lime juice
Instructions
Process all ingredients in a blender until smooth. Taste and add additional harissa spice rub or water if needed.
Notes
*See Ultratruffle Recipe for Mexican Inspired Harissa Spice Rub or substitute with purchased harissa powder.
Looking for some other great burger and BBQ recipes? Try these Ultratruffle favorites:
Peach Chipotle Espresso BBQ Sauce
Beet Veggie Burgers
Sweet Potato Corn Veggie Burgers