A Bit of History
Sometimes I need both a sweet treat and some caffeine! Crafting a blended iced coffee at home satisfies both of these requirements. Plus it is really easy and it beats paying $5 for one at a coffee shop. I wondered about the origins of these tasty treats, especially the infamous Frappuccino.
It turns out that iced coffee (not blended) seems to have begun in Algeria around 1840 during the battle of Mazagran. While Starbucks opened its first store in 1971 at Pikes Place Market in Seattle, the Frappuccino did not make its debut until 1995. An article in Boston Magazine, recognizes Andrew Frank of the Coffee Connection as the inventor of the Frappuccino recipe. Frappuccino sales doubled the amount of business for George Howell, owner of Boston based Coffee Connection cafes. In 1994, Starbucks bought the Coffee Connection and enjoyed over $50 million dollars in Frappuccino transactions by 1996. By 2019 cold beverage sales accounted for over 50% of Starbucks sales and Frappuccinos continue to appear on the list of best-seller beverages.
About the Recipe
Inspired by fall spices, this is the current version of blended iced coffee I am making at home. I like to add a bit of frozen banana and oat milk for extra creaminess. Two great things about this recipe are versatility and ease. You can craft your own barista worthy beverage at home using your favorite ingredients and its ready in 5 minutes!
Try pairing it with some of my favorite ultratruffle cookies; one bowl chocolate chip biscotti cookies, fig hazelnut chocolate chip biscotti, or limitless cookies.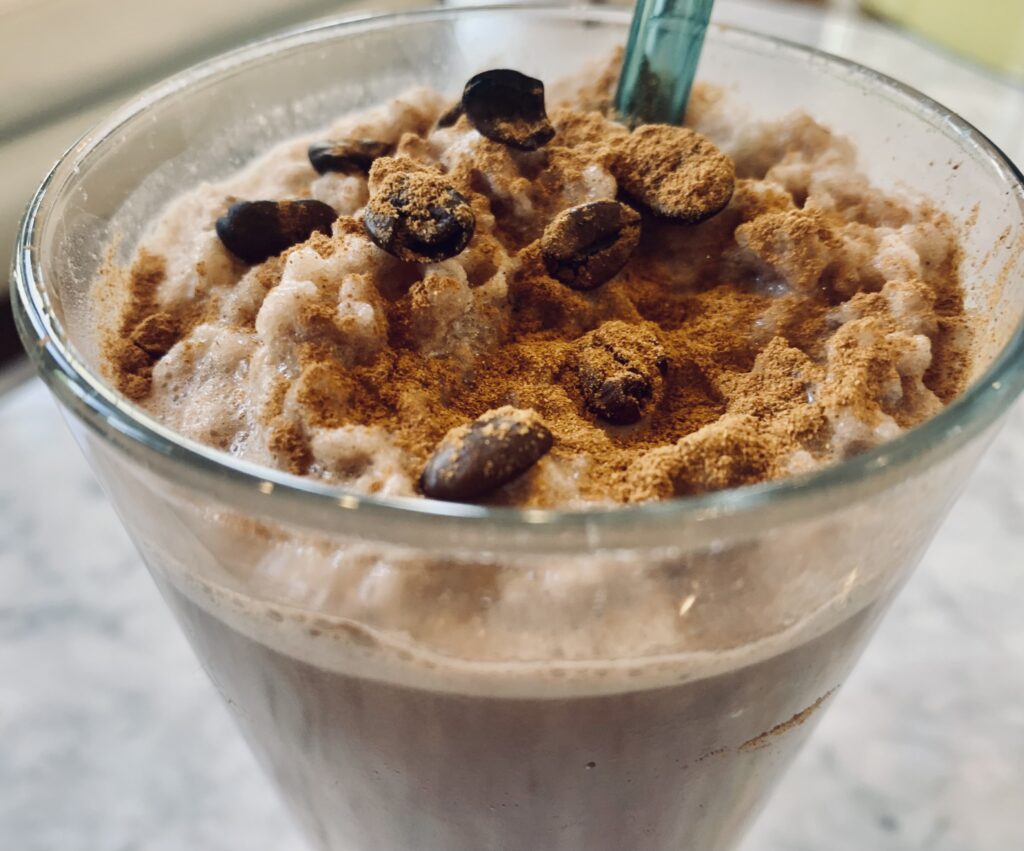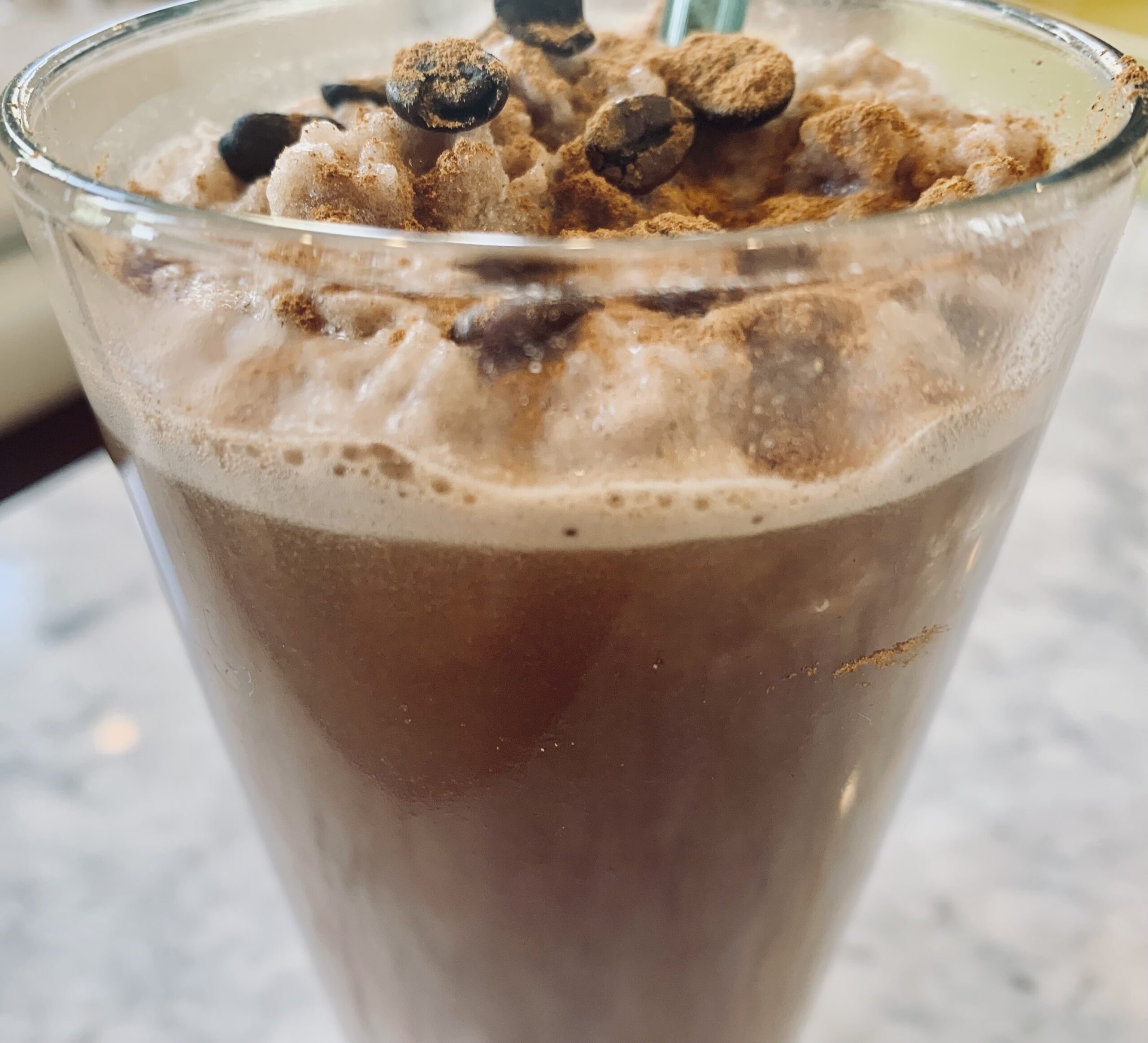 Blended Iced Coffee
Iced coffee blended with cocoa powder, maple syrup, non-diary milk and warm autumn spices. A perfect sweet treat in less than 5 minutes!
Ingredients
1

1/2

cups of your favorite cold brew iced coffee

1

cup

ice

1

tbsp

cocoa powder

1/2

tsp

cinnamon

1

pinch

ground cloves

1

pinch

nutmeg

1/2

frozen banana

1-2

tsp

maple syrup depending on desired level of sweetness

1/4

cup

non-dairy milk (I like to use oat milk for an extra creamy result).

espresso beans, chocolate chips, or non dairy whipped cream for topping (optional)
Instructions
Combine all ingredients together and blend until smooth. Taste and add more spices or additional maple syrup if desired. Top with espresso beans, chocolate chips, or a dash of cinnamon.