A Bit of History:
Dill appears throughout history as a remedy, in culinary uses, to ward off witchcraft, and even given to Roman gladiators to evoke courage and valor. According to the Herb Society of America, Egyptians documented the use of dill in medicine nearly 5,000 years ago. In addition, archeologists discovered dill in the tomb of Amenhotep II. While I am not convinced that dill will enhance my courage in my next sporting event or ward off evil spells. However, I am positive that this recipe for Dill, Mint, Pea Pesto is delicious.
About the Recipe: Dill, Mint, Pea Pesto (Oil and Nut Free)
I love an easy recipe that I can use in multiple ways. Like many other home cooks, I also like to break the rules when it comes to pesto. Venturing away from the standard basil, garlic, pine nut recipes often turns into a delicious new spread. This simple pesto recipe requires mere minutes to execute. First, bring a large pot of water to boil and cook the sugar snap peas for 90 seconds. Drain them and let sit in a bowl of ice water for 3 minutes. This will stop the cooking process and retain their gorgeous color. Lastly, add all ingredients to a blender and process until smooth. For this recipe, either sugar snap peas in their pods or shelled frozen peas (after thawing) work great.
Our favorite ways to enjoy this delicious pesto is over pasta with spring vegetables, smeared on tomato sandwiches, in mason jar salads, or for simply dipping raw vegetables. It also tastes fabulous in my Vegan Tomato Pesto Pie.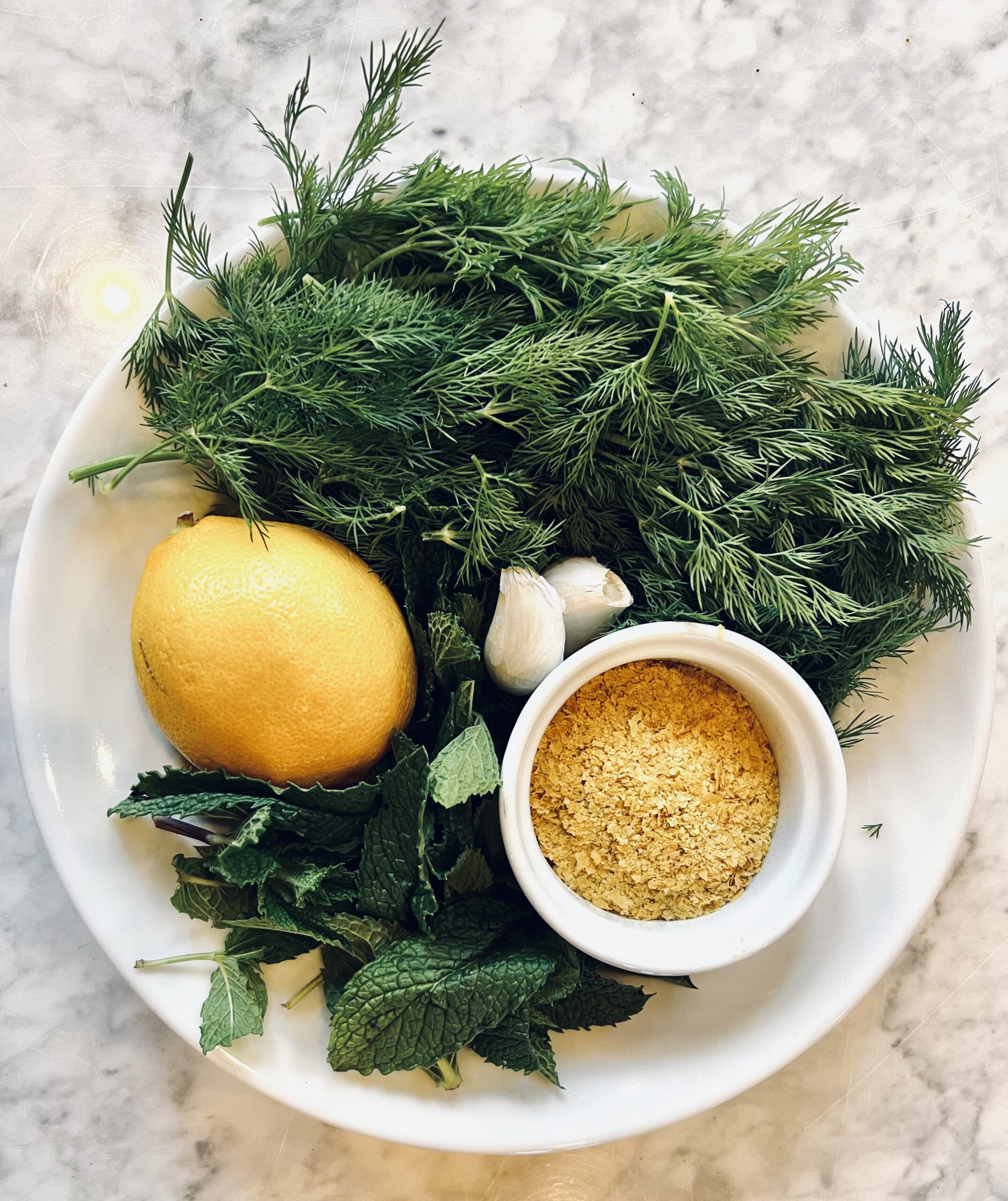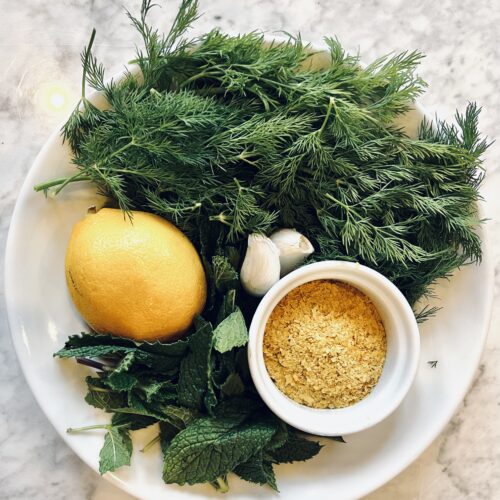 Dill Mint Pea Pesto (Oil and Nut free)
A vibrant and refreshing spread that is perfect for dipping vegetables or over pasta and grains. Top sandwiches and wraps or use as a layer in your next mason jar salad.
Ingredients
4

cups

blanched sugar snap peas

or 2 cups frozen peas (thawed)

2

oz

fresh dill

1

oz

fresh mint

1

lemon juiced

2

cloves

garlic

1/3

cup

nutritional yeast

salt and pepper to taste
Instructions
Prepare a large bowl with ice water.

Bring a medium pot of water to a boil.

Add rinsed sugar snap peas to boiling water and cook for approximately 90 seconds.

Drain and immediately add peas to the bowl of ice water. Let sit for 3 minutes then drain.

Place blanched peas and remaining ingredients in a blender. Process until smooth. Taste and add salt and pepper to taste.
Looking for some other great recipes to pair with this pesto? Try these Ultratruffle favorites: