A Bit of History:
Upon hearing about my latest culinary adventure, a friend asked, "Isn't millet bird seed?" I conceded that birds do eat millet, however they consume millet with husks. Humans, on the other hand, eat hulled millet (that has to meet safety and hygiene standards) cooked into tasty concoctions like my latest recipe for 10-Minute Gluten-Free Whole Grain Waffles!
Millet belongs to the grass family and humans have consumed millet cereal for over 7,000 years! Millet tolerates higher growing temperatures and dry conditions, which makes it an important crop in many countries. I also discovered that the hulls of millet seeds are used as stuffing to manufacture pillows.
About the Recipe: 10-Minute Gluten-Free Whole Grain Waffles
Millet stands out for many reasons; it is rich in protein and vitamin B, has a low glycemic index, gluten-free, and works in sweet or savory preparations. Nearly every weekend, we eat freshly prepared pancakes or waffles. This past weekend I experimented with millet and oats for a wonderful whole grain and gluten free combination. I love the simplicity of this recipe! Prepare the batter in less than a minute in a blender. Next, cook batter either in a waffle maker or as pancakes on a griddle. Top with your favorite breakfast condiment for a wonderful, filling, healthy meal. Better yet, make the batter the night before and store in the refrigerator. Leftover waffles freeze well and taste wonderful reheated in a toaster.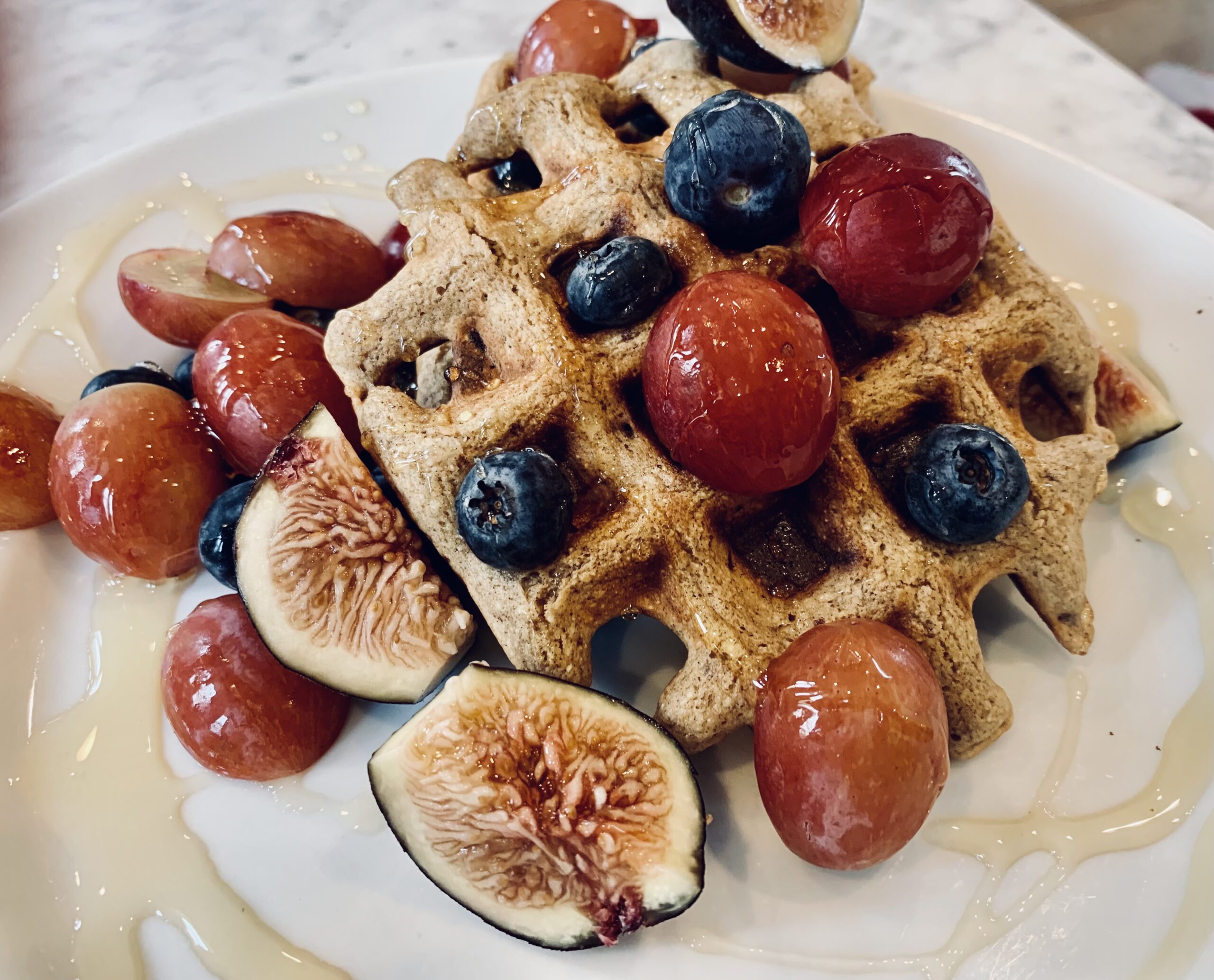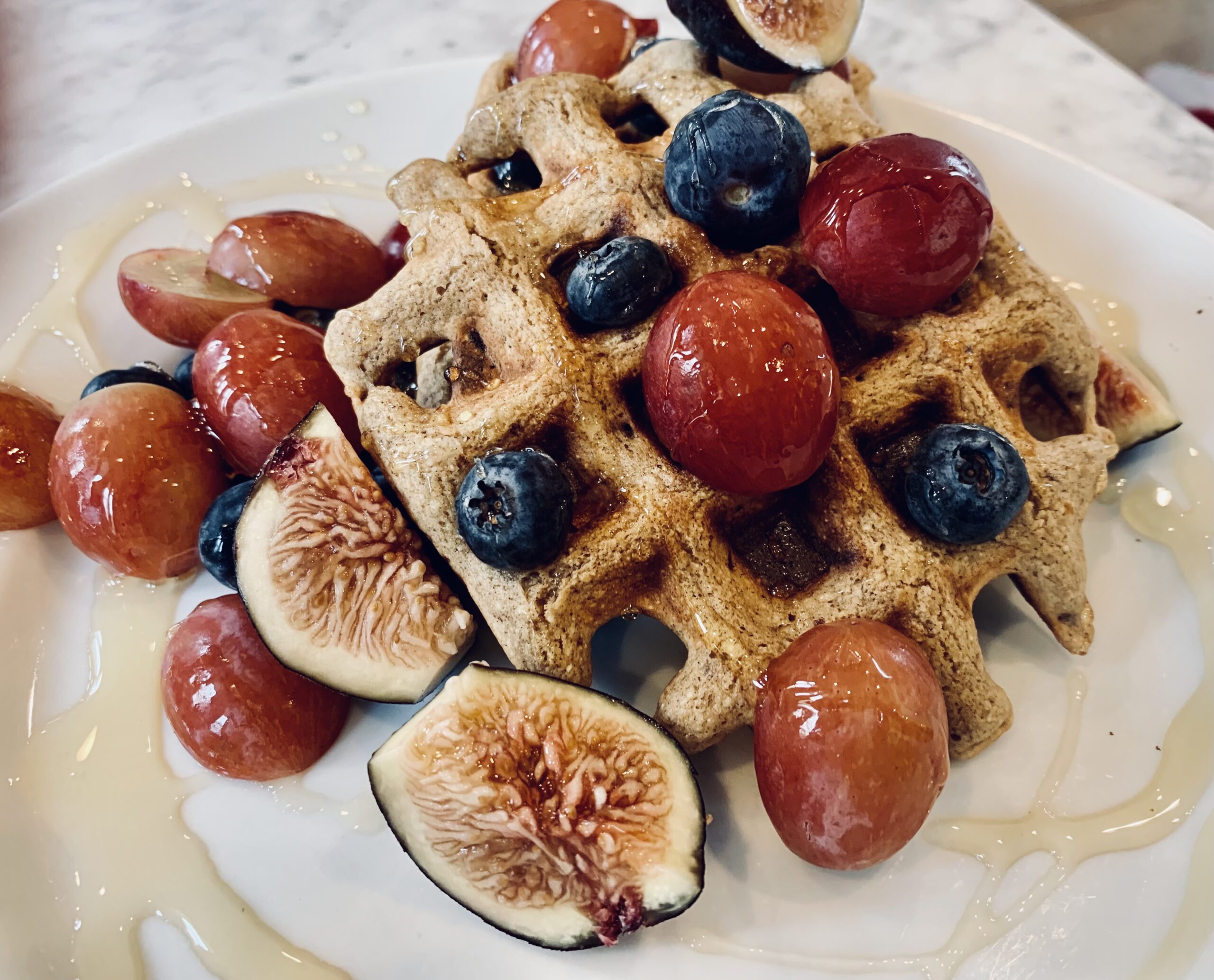 10 Minute Gluten-Free Whole Grain Waffles
Crispy on the outside and soft on the inside! This 10 minute blender recipe for Belgium waffles (or pancakes) will start your day off with a delicious, healthy, and filling breakfast. A perfect combination of millet, oats, and lightly sweetened with dates.
Ingredients
1

cup

millet flour

2

cups

old fashioned rolled oats (use gluten free if desired)

3

cups

oat milk

2

Meyer lemons zested and juiced

1 1/2

tsp

baking soda

2 1/2

tsp

baking powder

1/2

tsp

salt

6

pitted Medjool dates
Instructions
Combine the milk with lemon zest and juice. Set aside for 5 minutes to create plant-based buttermilk.

Add the oats to the blender and process until flour-like consistency is reached.

Add milk mixture and remaining ingredients to a blender and process until smooth. Add more milk or water if batter is too thick. (Batter consistency will depend on the oats and milk used).

Cook batter in a waffle maker according to its directions or use as pancake batter on a griddle.

Top with your favorite fresh fruits, jam, syrup, or honey.
My 10-Minute Gluten-Free Whole Grain Waffles are excellent with a variety of toppings including these ultratruffle favorites;
Persimmons Concord Grape Compote
Roasted Peanut and Sesame Butter, or Fig Jam.